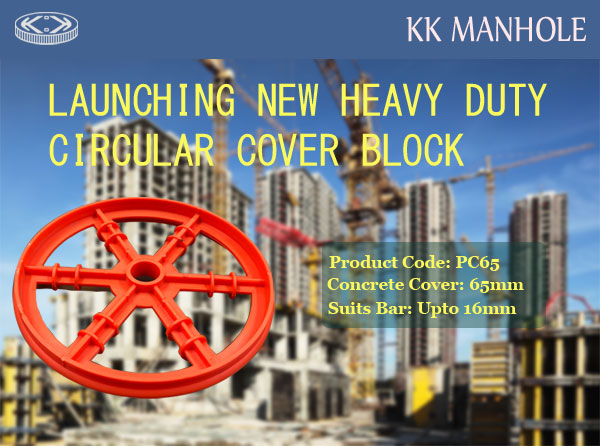 APPLICATION
Attach spacer to the stirrup bars so that it is aligned vertically when in place.
FEATURES OF OUR
HEAVY DUTY CIRCULAR SPACER
Designed for use when you are lowering cages into pile holes. They easily slide on the rebar prior to tying the cage and roll with the cage keeping it perfectly spaced as it is lowered into the ground.