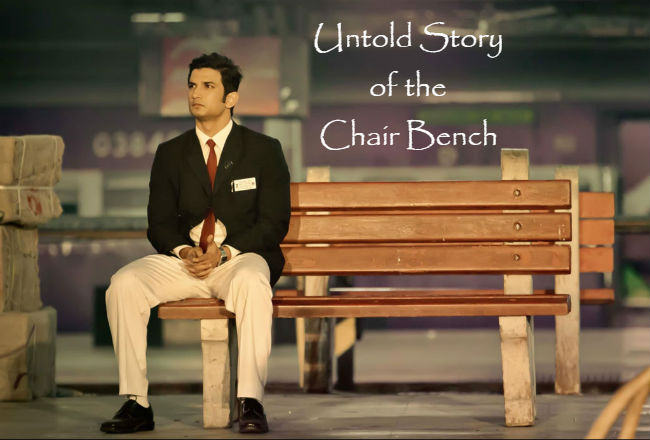 Not many people are aware about the history of the "Chair bench" shown in the picture. The chair bench which is now synonymous with Indian Railway platforms was pioneered and introduced in India by us around the start of this century. The "Chair Bench" was first installed by us at New Delhi Railway Platform on a free trial which was a roaring success. In this trial Indian Railways realized that the "Chair Bench" was far superior to status quo and other alternatives in terms of cost-effectiveness, durability, and theftproofness.
The news about that success slowly spread through the railway eco-system and the various divisions of Railways started evaluating our "Chair Bench" for providing platform amenities. We are proud to state that now this product "Chair Bench" is ubiquitous at Railway platforms across India. It is so commonplace that the "Chair Bench" can be seen in the above promotional picture from the upcoming movie MS DHONIE: THE UNTOLD STORY.
This is yet another example of how we have created India specific solutions to problems.